Image Capture
At Eye 4 Colour we offer the highest quality photographic copying of artwork.
All types of artwork are captured using our medium format Mamiya PhaseOne system with the best Schneider optics. Daylight balanced lighting and polarising filters, where required, are used to reduce reflective glare issues that can arise with glossy finishes.
Sharp, high resolution Tiff files are supplied following capture via wetransfer to your email address.
The files are large and capable of being enlarged to several square metres without significant loss of detail.
Adobe RGB 1998 colour space is used and your files contain this embedded ICC colour profile. The ability to accurately capture the colour of your images ensures minimal post production editing.
However it is worth noting that some pigments remain challenging, such as fluorescent, metallic and very saturated colours.
In essence, Eye 4 Colour can create faithful reproductions in terms of colour and surface detail ideal for the production of the highest quality limited edition giclée prints.
The cost per capture is £30.00 ex VAT

There are discounts available for larger batches, please contact us with details and we'll come back with a quote.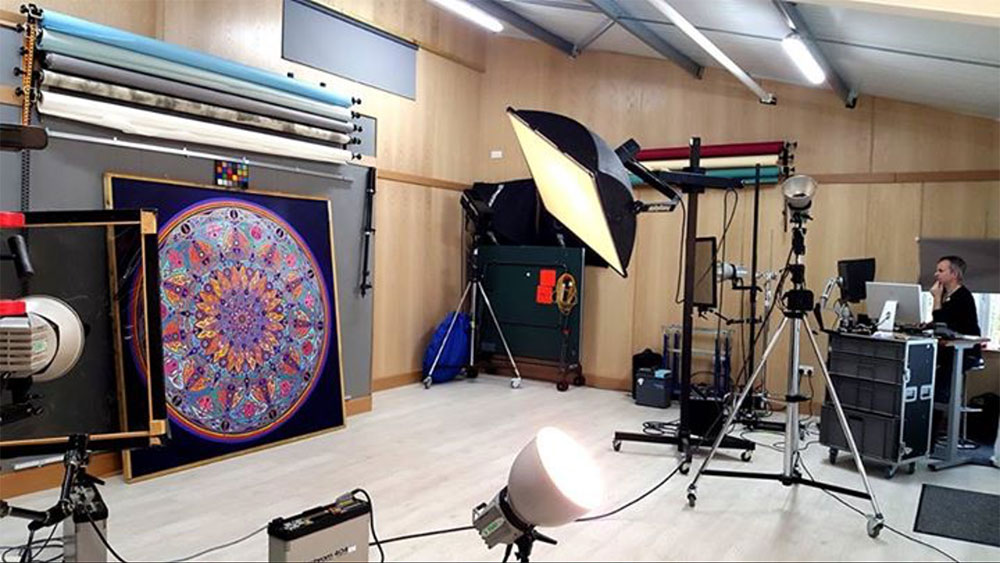 High quality captures in our studio
Why pay for professional quality captures
We are often asked how much better our photography is and why artists should pay for our service.
Having created captures from the accessible but inadequate iPhone 7+ to the PhaseOne professional level method we can share the results we achieved.
Firstly each capture was made in the studio with the same amount of care that we always use. You can clearly see below the quality benefits as you progress to a truly professional solution.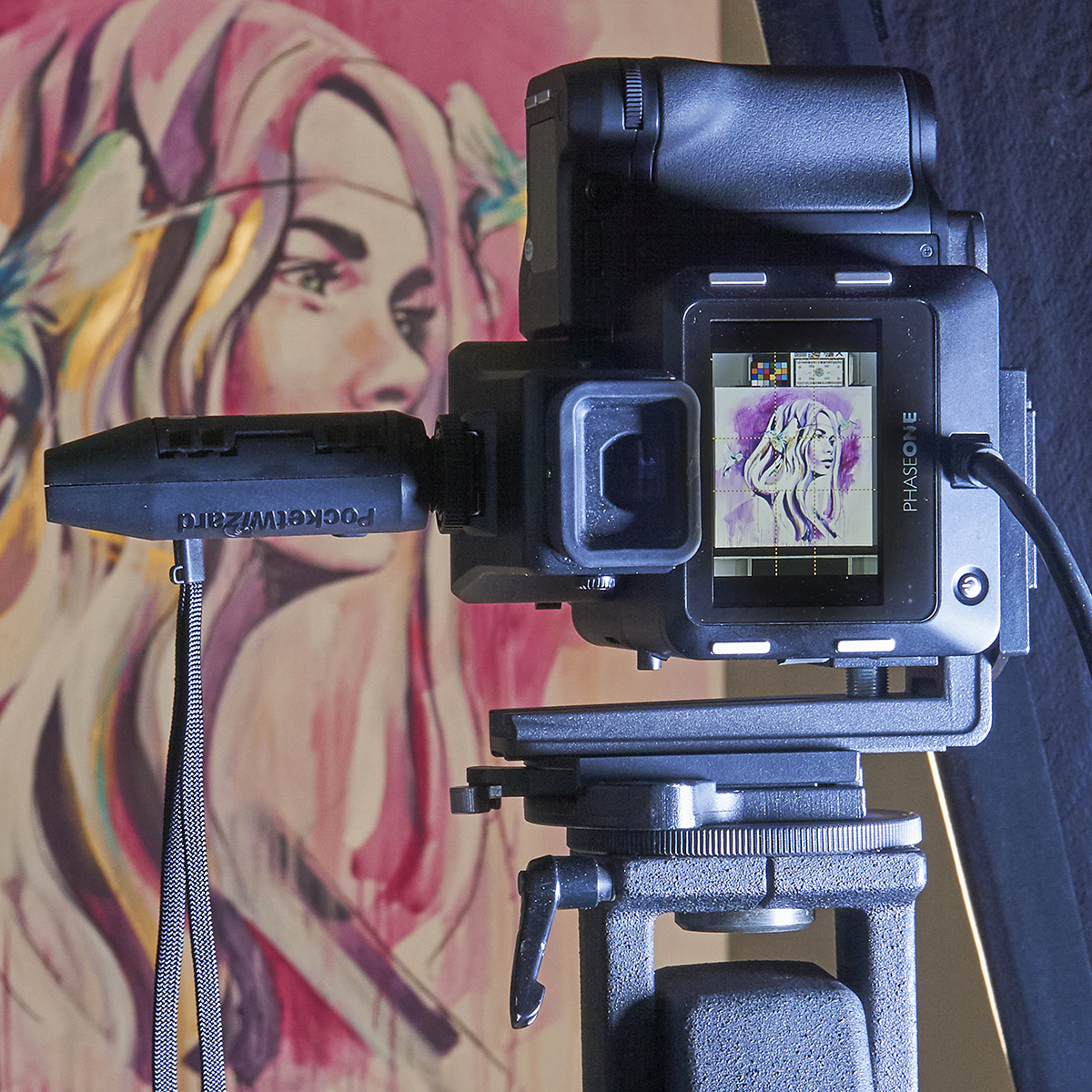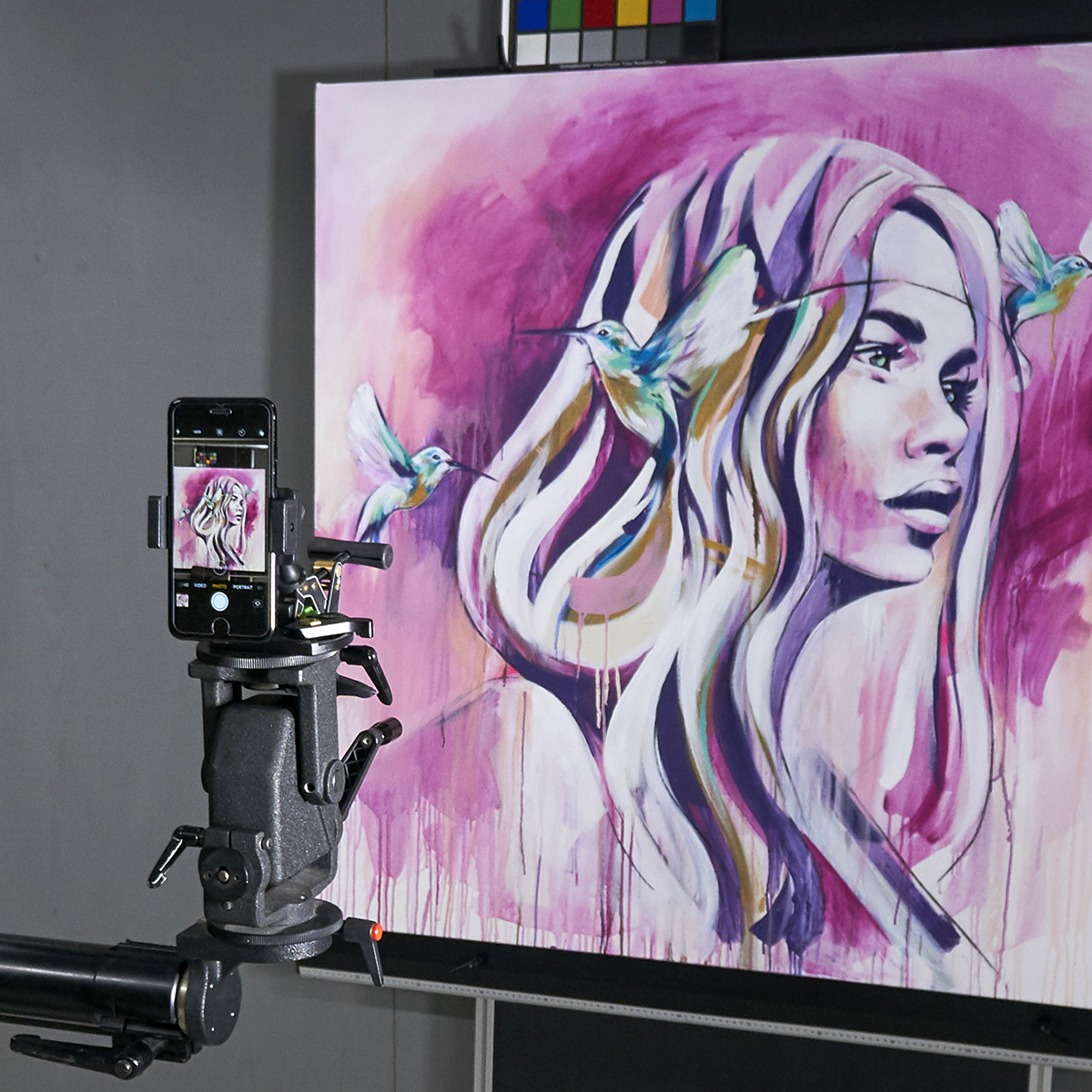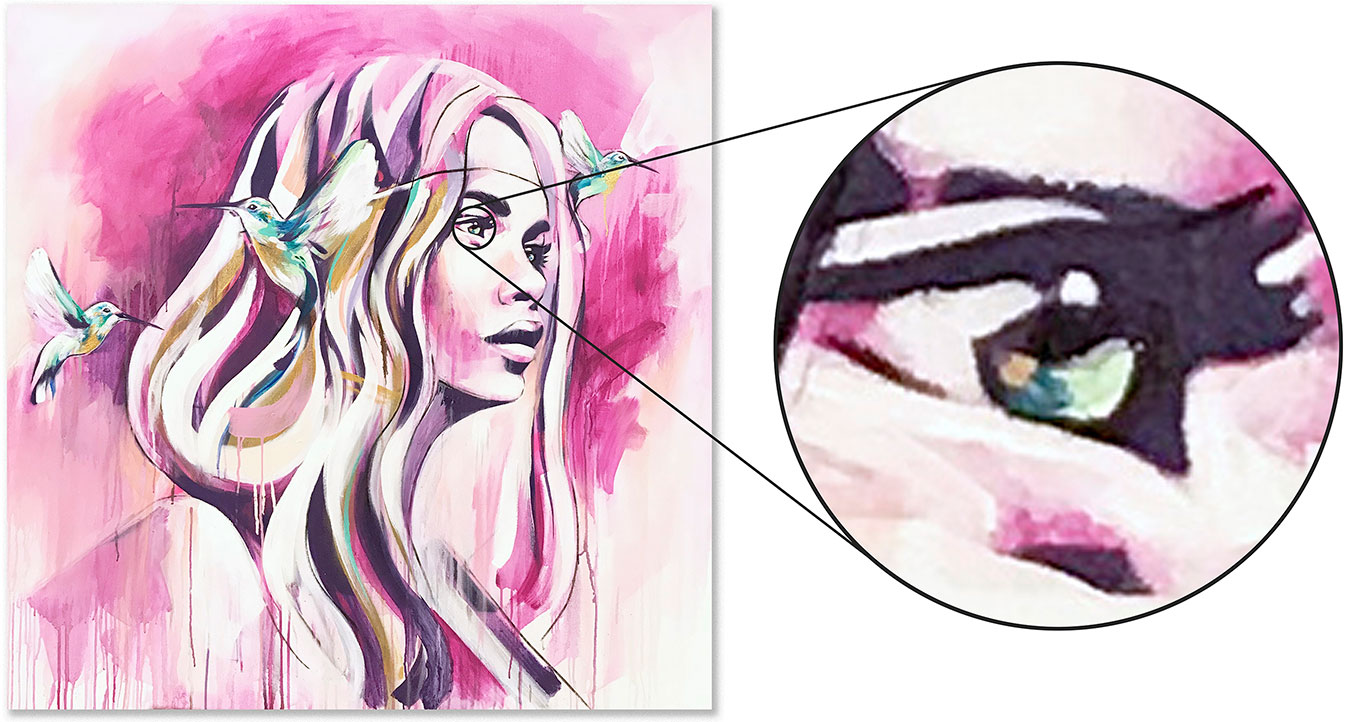 iPhone 7+ capture showing both colour and detail acquired.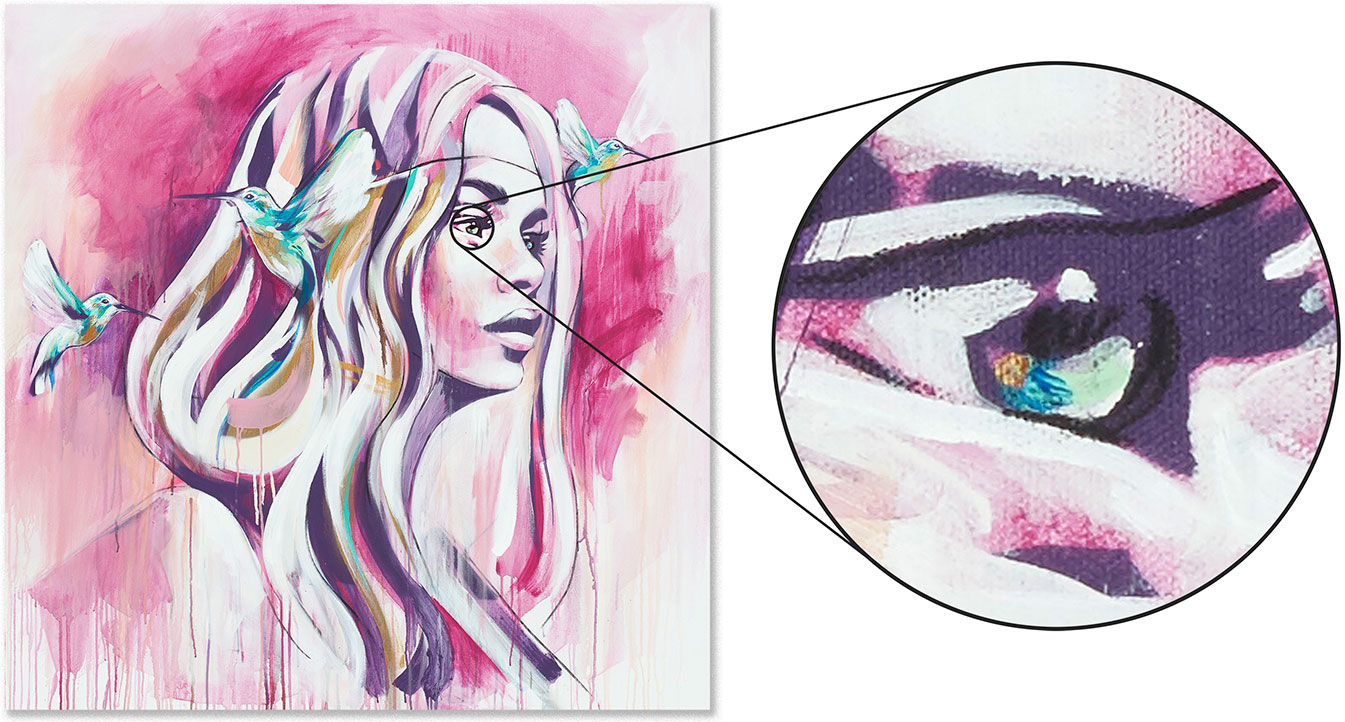 DSLR Canon 5DsR capture showing both colour and detail acquired.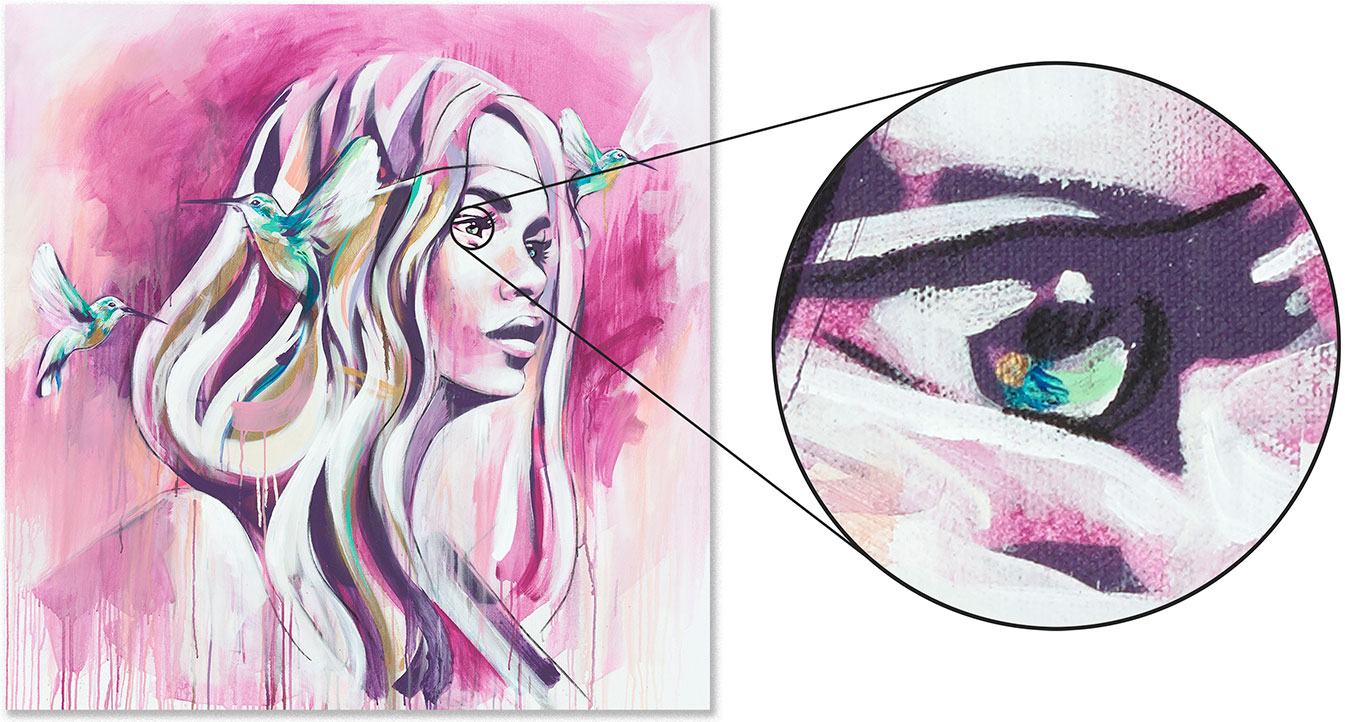 Medium Format PhaseOne IQ189 capture showing both colour and detail acquired.

This image shows the number of pixels created in camera in relation to each camera type. It illustrates that not only does the PhaseOne capture incredible detail but also is capable of being enlarged far beyond the other methods. If couple these factors with the ICC colour managed workflow you'll see prints of the greatest likeness to your original work. (Image credits, thanks to Hannah Adamaszek)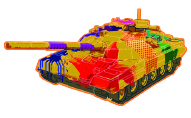 If you prefer to supply your own files we're happy to take them. We recommend the following specification:
Colour space: Adobe RGB (1998)
Resolution: 300 pixels per inch
Format: PDF (PDF-X4), TIF or JPG
(saved at maximum quality and no LZW compression)
We will review all supplied files for suitability, we will advise you on any problems that exist and suggest solutions.
Printing
Once we have reviewed your files we prepare them for printing.
We enjoy working with our customers and offer evening appointments for proofing and collaboration. Please contact us for more details.
We can provide ICC output profiles for our range of papers or we can make the colour transformations on your behalf.
As our printing technology uses 11 colours rather than a more basic CMYK process we can print a very large colour range.
Lustre photopapers have a larger gamut (colour range) than cotton rag papers so it's better not to supply CMYK files as you may significantly reduce the colour potential.
You should also be aware that pigments such a fluorescent, metallic and certain highly saturated colours may not be achievable.