Screen Printing
We have many years of experience in screen printing at Eye 4 Colour. Long before the invention of digital printing we were all screen printers.
Although the process forms a much smaller part of our business we can print full editions by screen or embellish your prints with gold and silver leaf, diamond dust or metallic and fluorescent inks. We've have recently developed a method to print reflective glass beads that will 'pop' when a work is photographed with the flash from their smart phone. If you want any of these finishes or you like the idea of glow in the dark elements get in touch.
Screen printing a 5 colour edition onto Fabriano Five paper.
This edition for Simon Dixon was printed using giclee technique and then matt varnished before being gloss varnished and diamond dusted.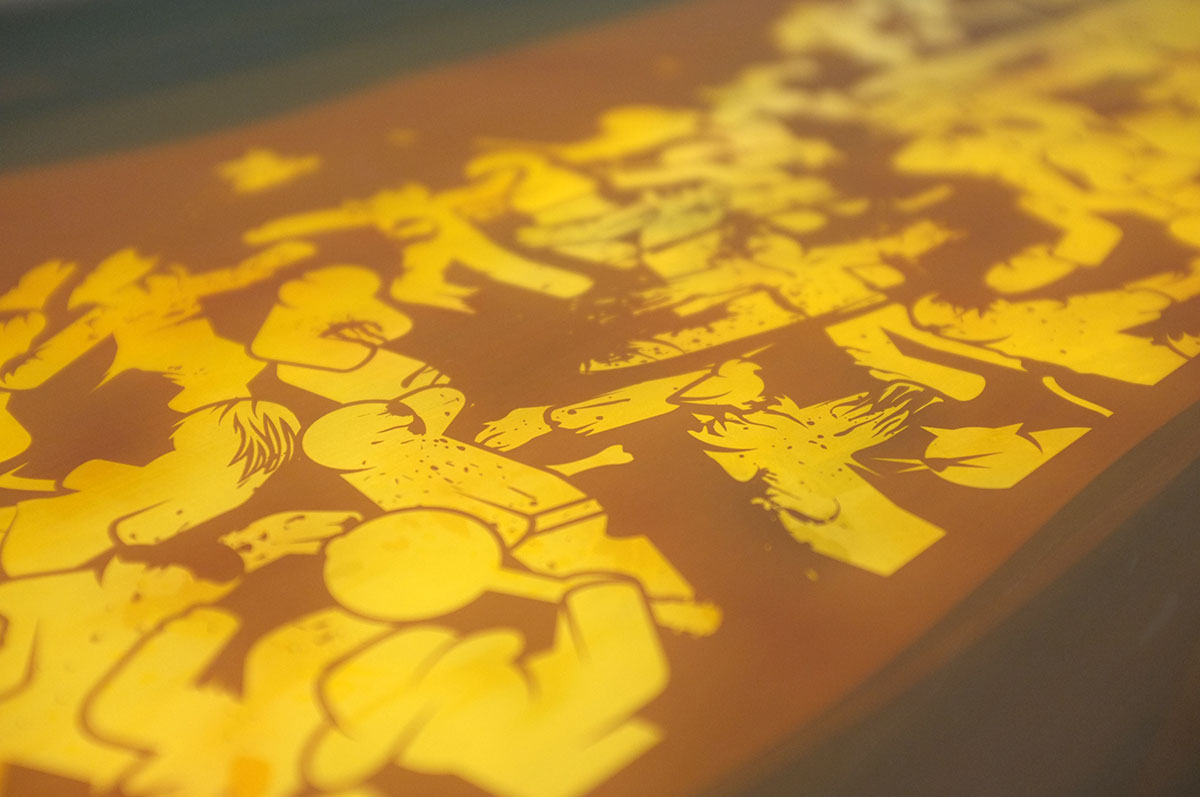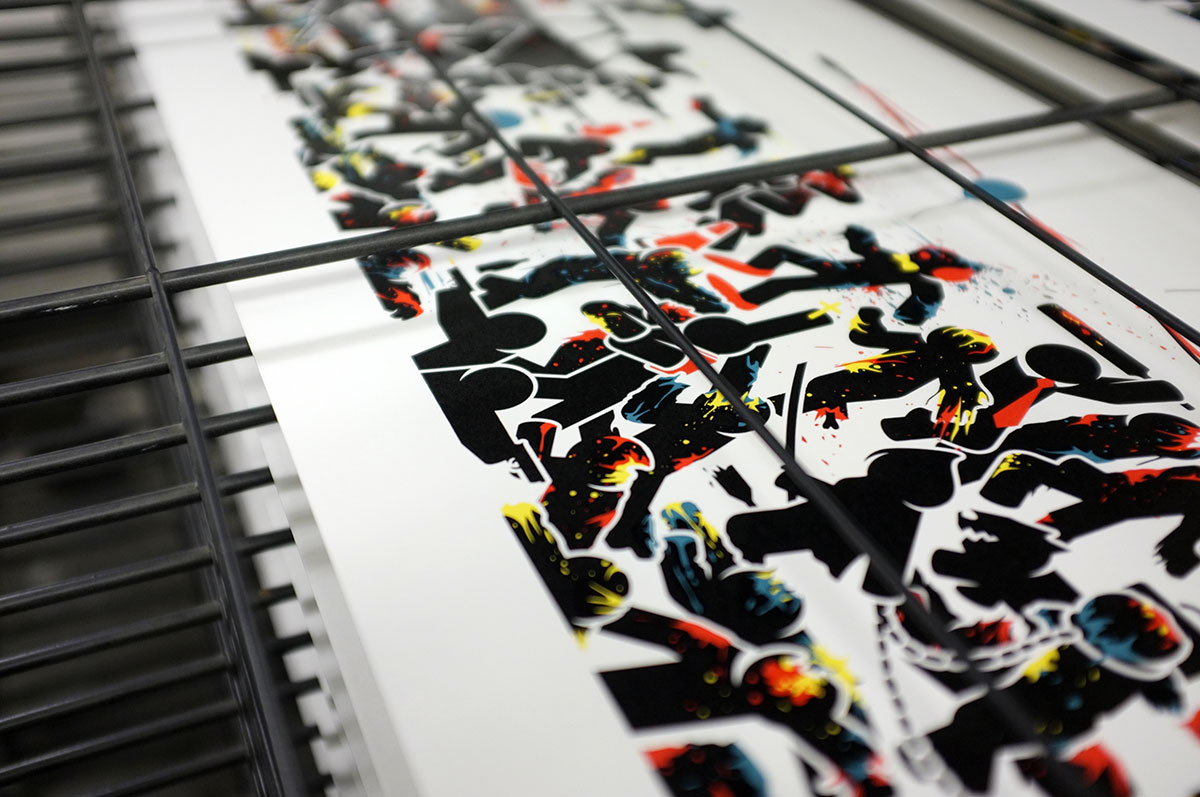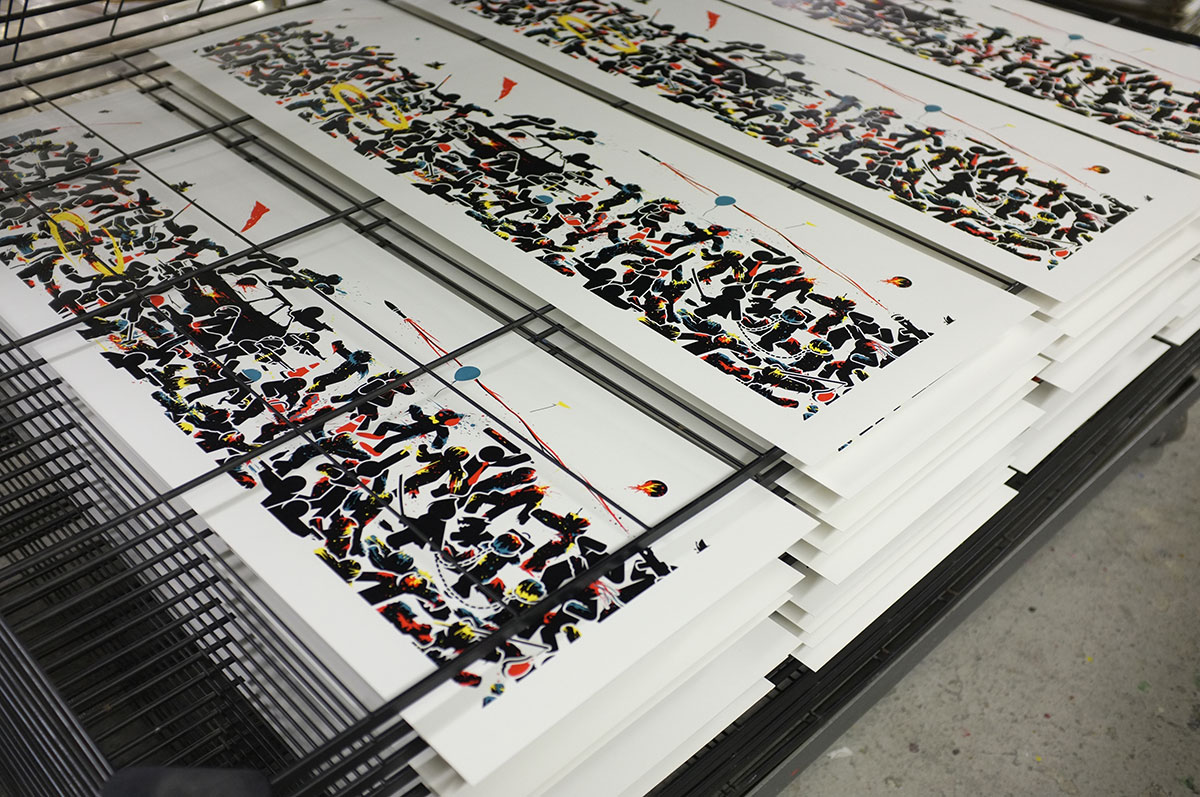 Multicolour screen print edition for Panl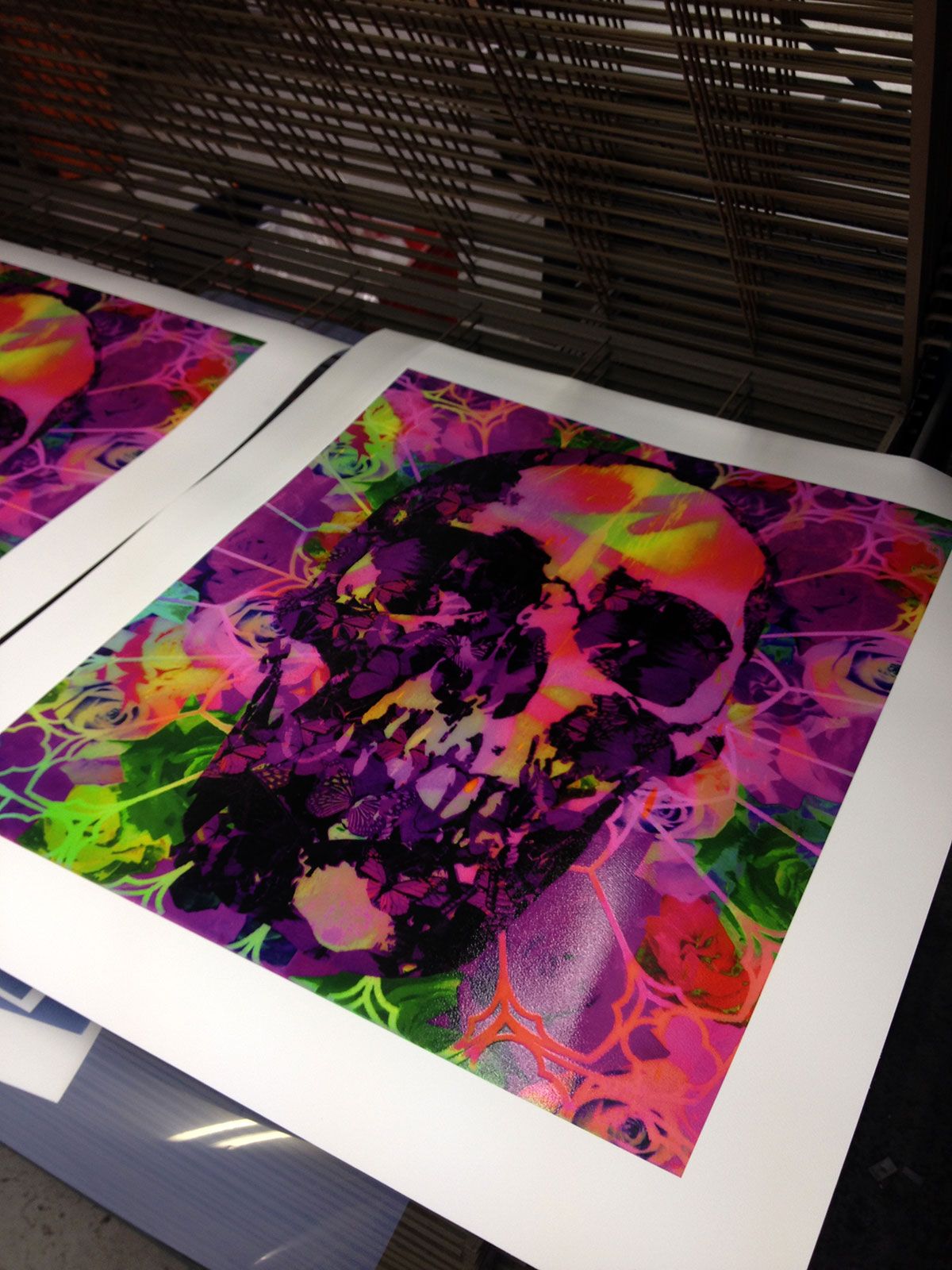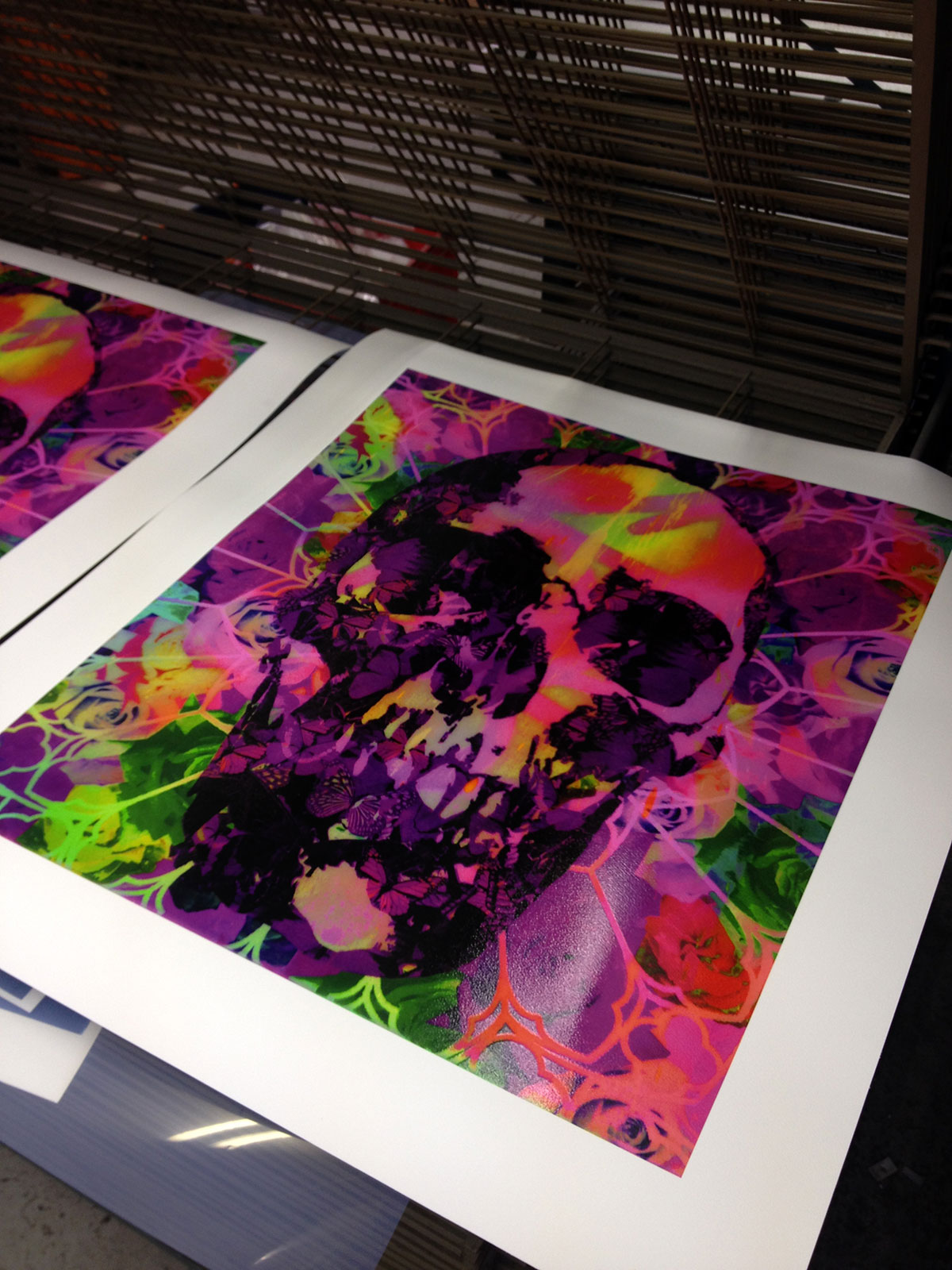 Clear selective gloss varnish embellishment for Ben Allen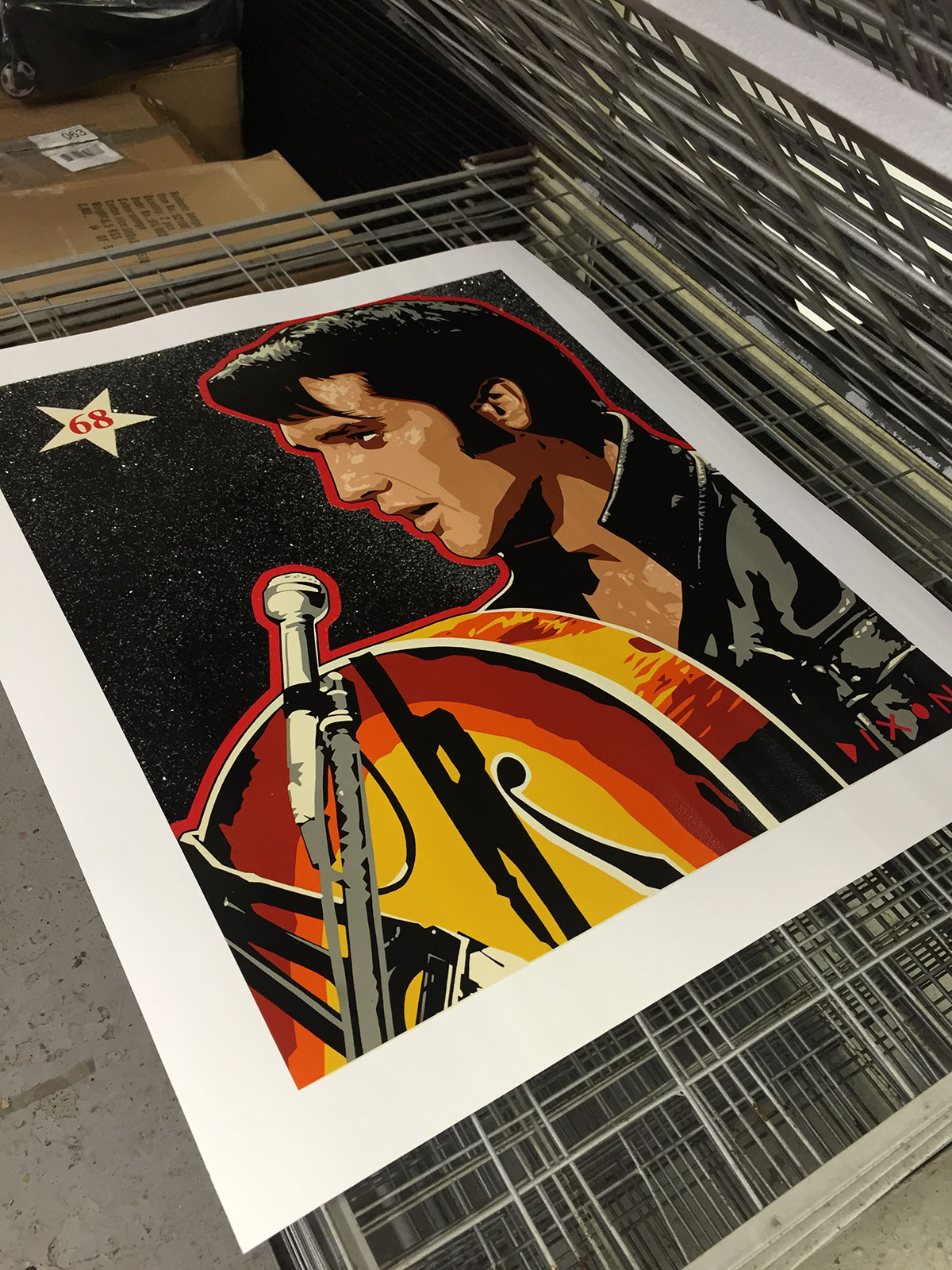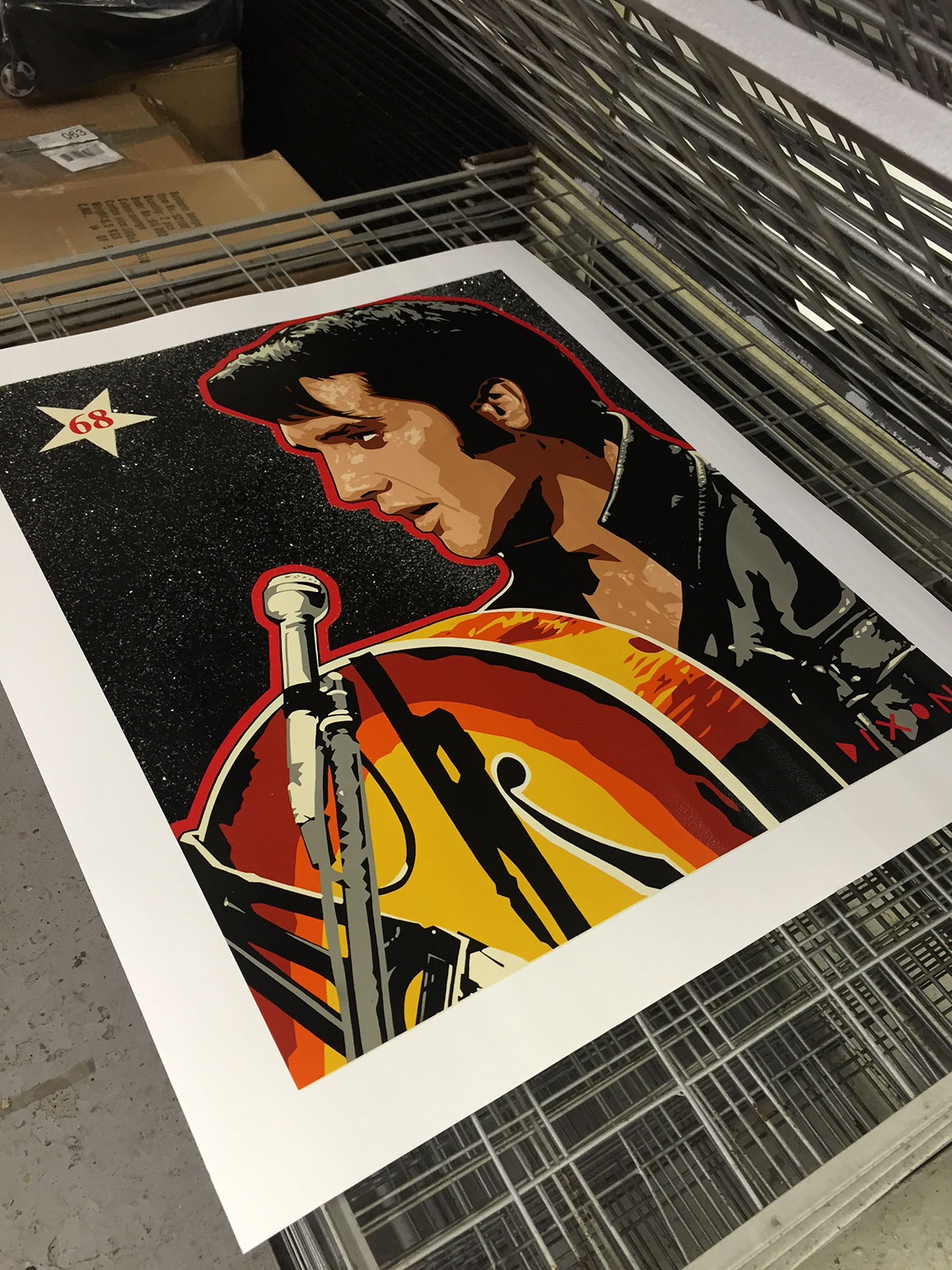 Diamond dusted print for Simon Dixon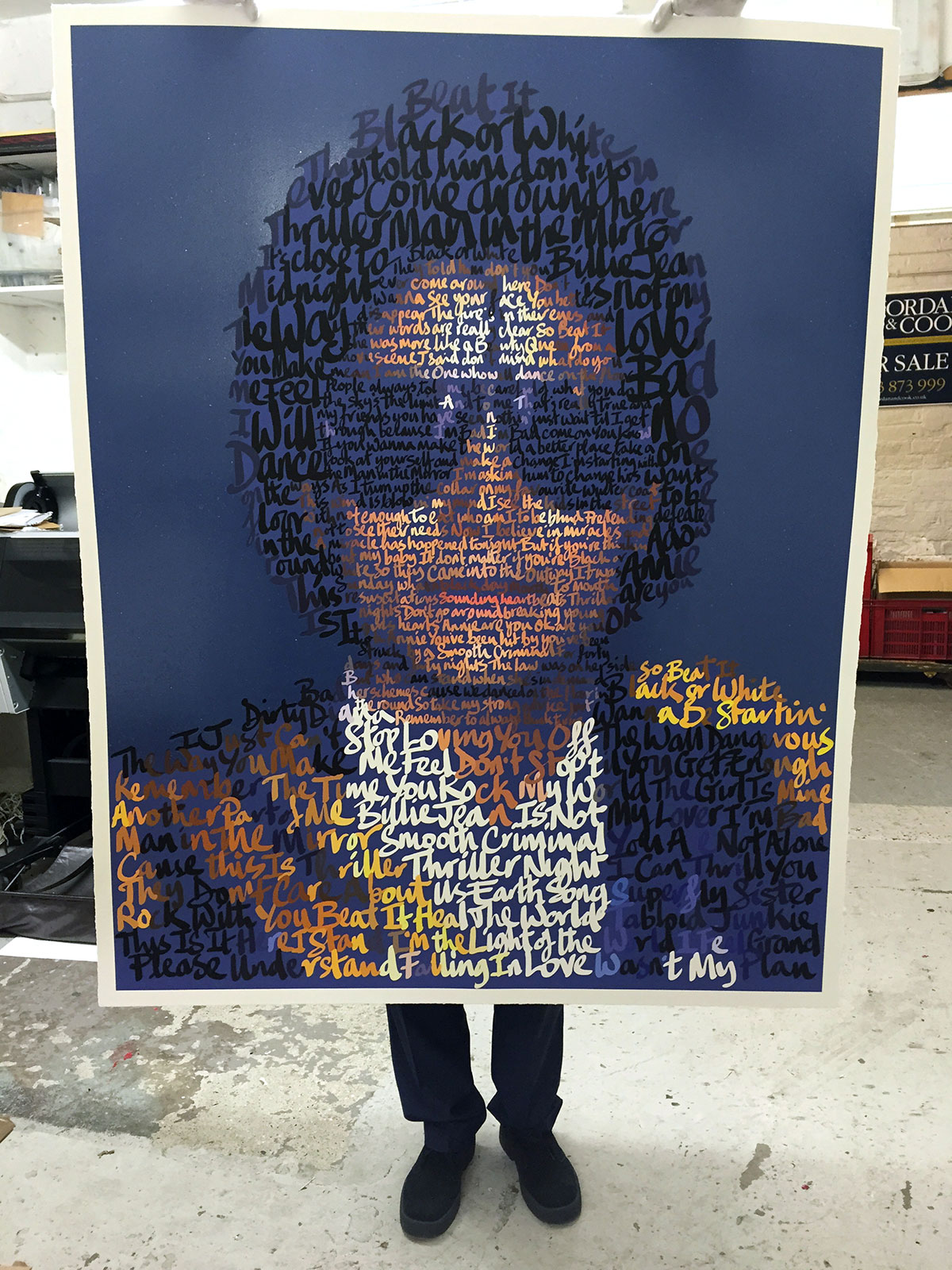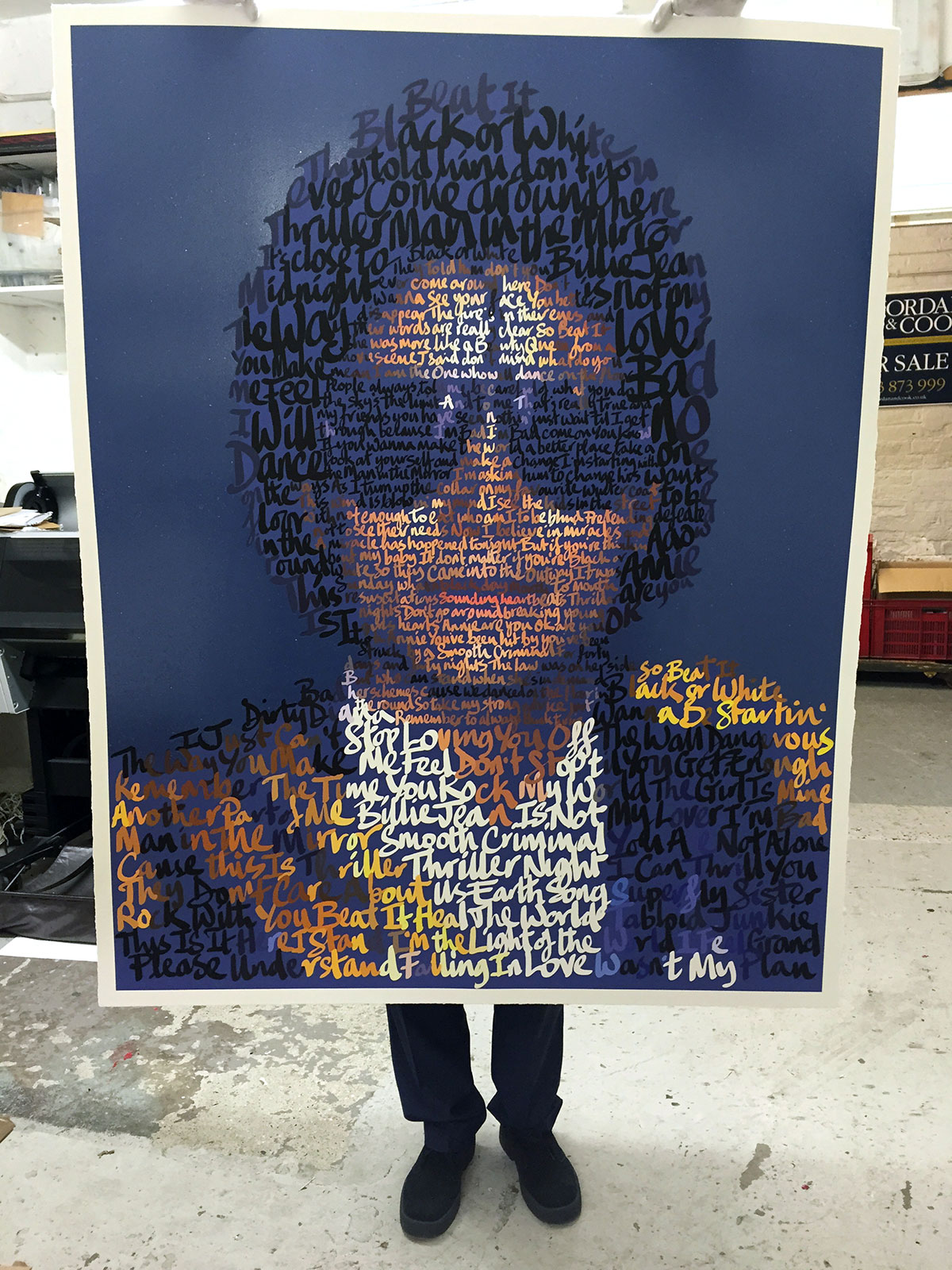 Giclee print with Diamond Dust