Retouching
We take retouching seriously, images are inspected, colour optimised and cleaned up as required using the latest professional tools.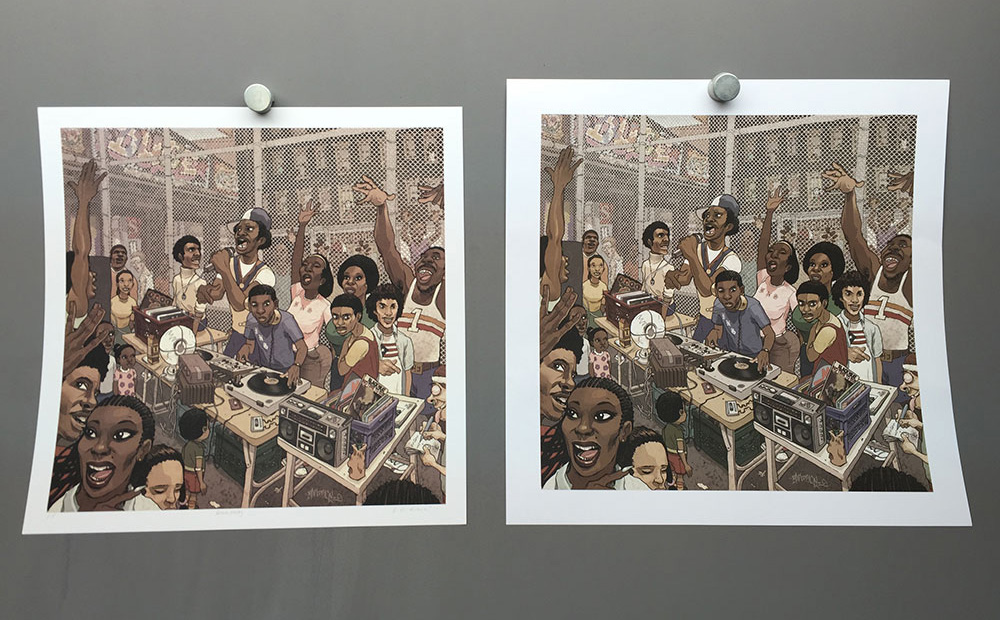 Artwork compared in D50 lightbox under controlled conditions.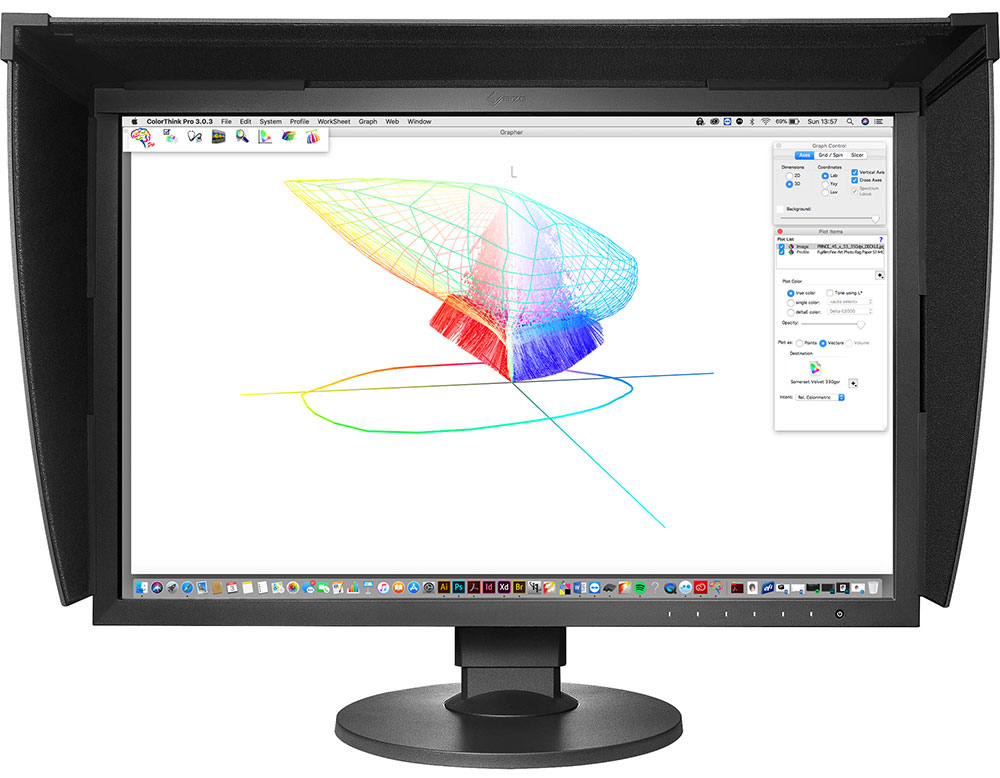 This is a 3D graph used to ensure the best colour conversions of colours that aren't achievable of the printed paper.
This animation shows the tools we have to identify how we should deal with colours in an original artwork that are unprintable. At this stage we decide how to manage the best reproduction through the best use of output rendering intents.
If you join us for a consultation or have booked in to retouch and proof images before printing you'll see why these skills make a difference.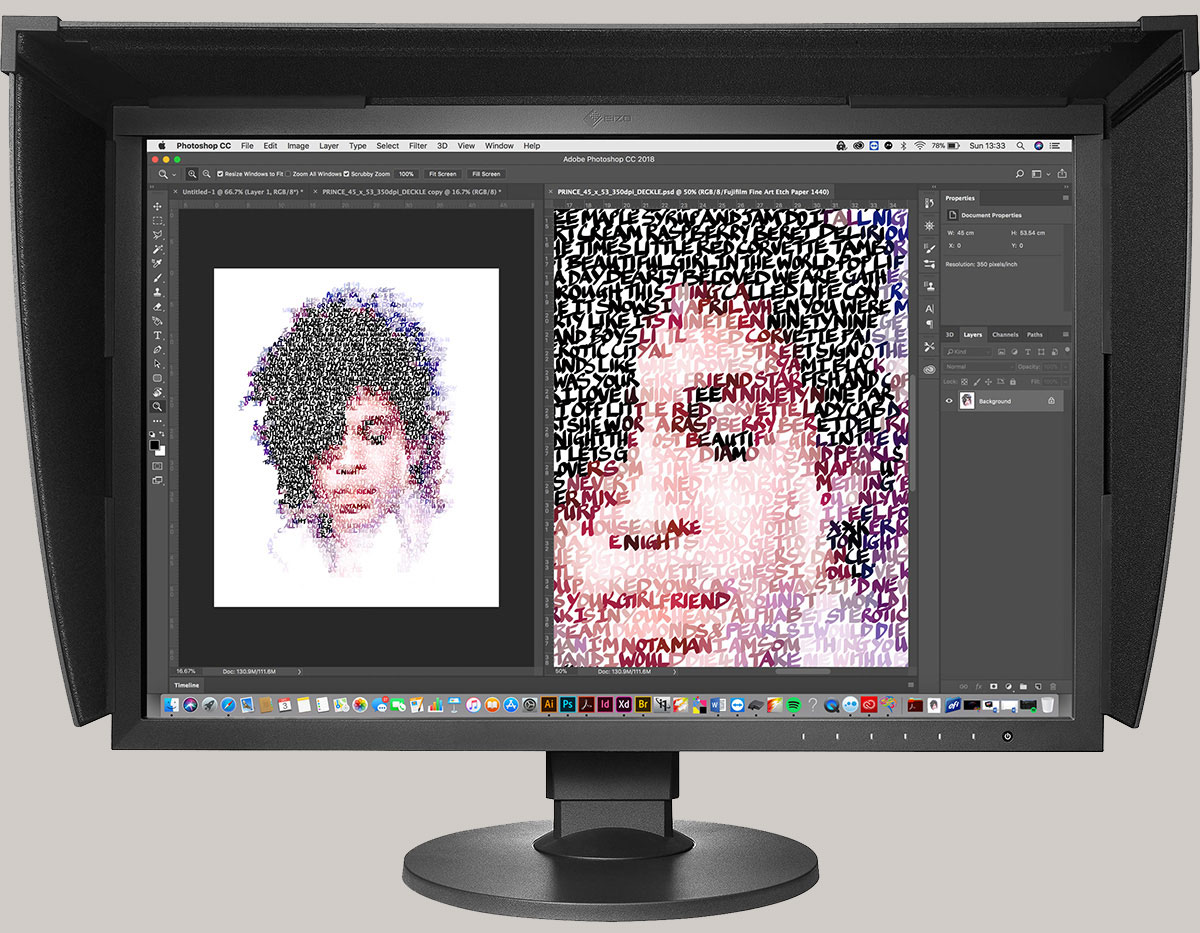 Side by side soft proof on calibrated monitor to accurately check colour reproduction before printing.
The retouching process including removing unwanted image defects like dust and hairs. We also remove signatures and adjust colour to ensure the best print results.
Where customers supply their own digital files we'll allow 10-15 mins of file alteration. However where files require extensive additional retouching the service is charged at £15 per 15 minute block.
To enable the best results files should be supplied at 300ppi at full size in Adobe RGB (1998). Files supplied from devices such a smart phones will not lead to professional quality prints. We are able to provide guidance throughout the process so feel free to ask any questions.